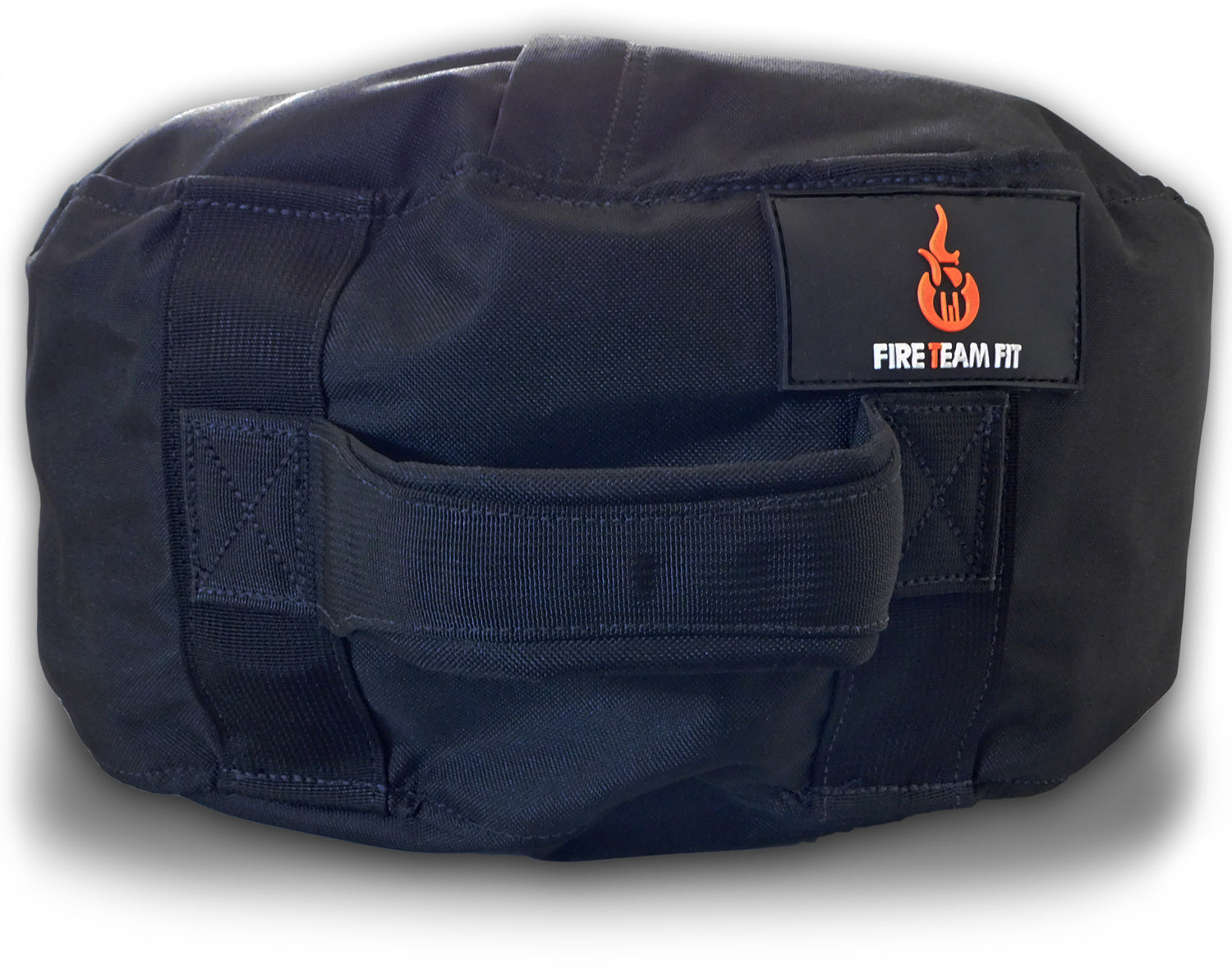 SpotFire Sandbag Bag 100#
🔥100 lb SPOT FIRE: Fill this sand bag up to 100 lbs for a punishing workout. Scale to a lighter weight if you are working up to a heavier weight

🇺🇸MADE IN USA: Constructed with the strongest materials and quality craftsmanship. You will love this sandbag or else we will replace or refund it.

✅SOFT GRIP HANDLES: The padded handles on opposing sides enable you to perform additional movements and carries with the sandbag without interfering with they typical exercises of an atlas style bag

💪🏼DURABLE SANDBAG: Double lined with heavy duty fabric. Double secured closing for the interior and exterior

💺DOUBLES AS A SMALL SEAT: For your rest days, or after collapsing from a grueling workout.
Amazing Customer Service!
I ordered a lifting belt from FTF a few weeks back, but didn't end up getting it delivered. I reached out to the team and Mario sent a replacement the next day. 6 Stars for the customer service alone! On top of that though, the belt fits great and provides solid support without being too bulky. Great product and amazing service.
Love it
I've been using this bag for throws, carries, high pulls, presses, etc... for 2 months now. It was easy to fill (97.5lbs - somehow my 50 lb sandbags were a little less than they were supposed to be), hasn't leaked any sand yet, and all of the stitching seems to be very high quality and is holding up.
My only complaint is a selfish one, I would love if you guys offered a 150 and 200 lb version as well. If you ever want to test one out, send one my way. 😁
Got the bag, it's bad ass!
Going to use this bag a LOT! Love the construction!
Customer service
Had a bag failure after use, fireteam fit immediately replaced without hesitation.
Awesome workout bag and versatile!
I love this bag. I filled it about half way to start and it has become a great addition to my home workout gear.