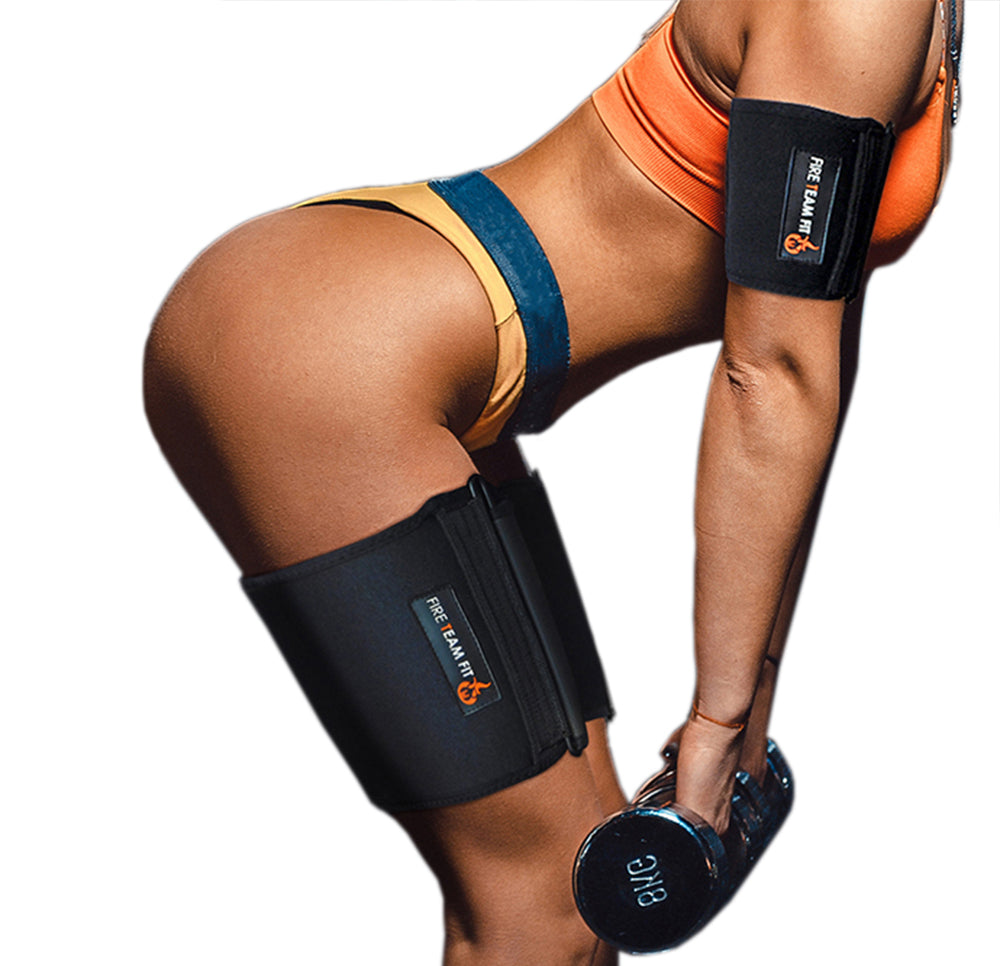 Fire Team Fit Arm & Thigh Trimmers for Men & Women – Adjustable Size, Tight Grip, Patented D-Ring Fastening System – Slimming Wraps to Lose Fat & Cellulite - Increase Heat & Sweat Production
The most durable and versatile Fat Burning wraps for Arms and Thighs currently available!
Our Slimming Wraps for Women are perfect for anyone who is wishing to get into shape by shedding the loose muscles around the arms and leg by adding temperature and compression without an extra workout.
Perfect to use when walking, exercising or sports such as, basketball, tennis, squash, weight lifting, baseball, gymnastics, running, cycling, Yoga and so on. (The more intense of the exercise, the more sweat you will get).
Crafted with soft, comfort-fit and ultra-strong nylon, our Body wraps offer a secure fit for anyone looking to melt the excessive fat with proper form and better leverage. And because each extra wide ankle cuff features double stitching and two d-rings for security, you can be sure you're getting the best leg workout and maintaining the best form while sculpting your body.
Fire team fit Leg and Arm Fat burning wraps are uniquely designed with Nylon Stretch Fabric that produces higher compression in the muscles resulting in more sweating and melting the fat.
Sham
You cannot lose fat in specific parts of your body. It is physiologically impossible. All this does is dehydrate the targeted parts of the body so they appear leaner, but the fat is still there.