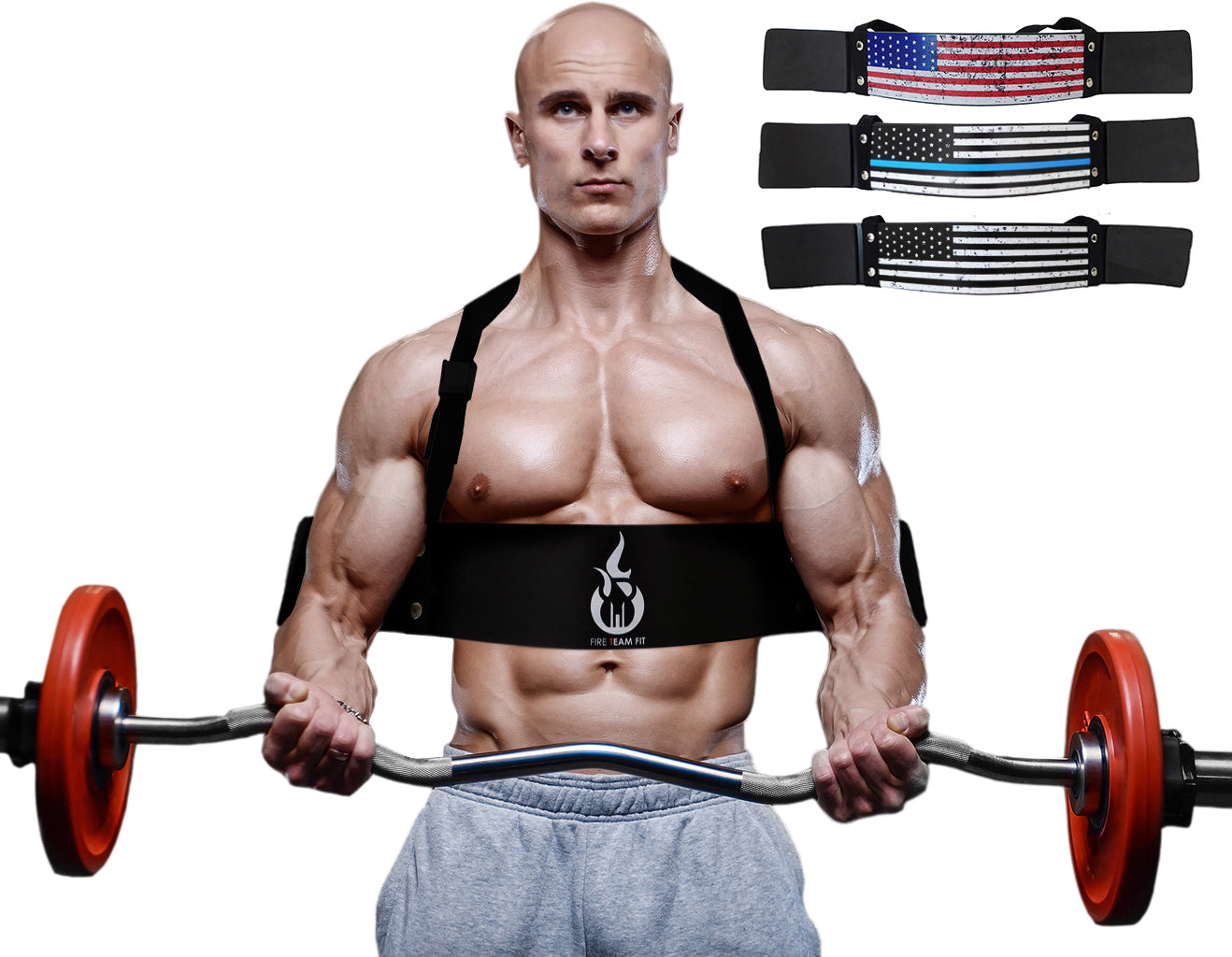 Fire Team Fit Arm Blaster for Curl Assist, Bicep and Tricep Strengthener for use with Barbell and Dumbbell Workouts, Muscle Isolation for Strengthening Arms
BUILD MASSIVE BICEPS: Minimize injury and maximize results by utilizing proper lifting techniques all while stimulating muscle hypertrophy. Including the arm blaster during your strength training will help increase blood flow to the bicep and tricep region.
PROGRESSIVE OVERLOAD: Keep tension on your biceps and triceps, without utilizing momentum for the lift. This increased tension helps build muscle mass and strength by way of progressive overload.
LOCK-IN GOOD FORM: Maintaining correct form, not only minimizes sports-related injuries, it promotes muscle memory to help ensure you can continue to lift correctly long-term.
BICEP ISOLATION: Using the curl assist locks your elbows into place, and allows you to isolate the biceps during the curl with barbells or dumbbells.
LIFETIME WARRANTY: We are so confident in our equipment that if it ever breaks or becomes unsafe to use, we will replace it for free. No questions asked.
Awesome
This works great and feels great end it isolates my biceps very well and makes the workout better it also looks way better in person versus online
Awesome!!!
Truly a great product! very well built! I put 135 on a straight bar for curls to see if it was well constructed and there was no bend or give! Plus the finish on this is beautiful! I will be ordering more products from these guys!!!
Great product!
Sturdy product yet very comfortable to wear/use. Easy to andjust, durable neck/chest/arm padding! Highly recommend this product.
Arm blaster
Great product and love the black American flag. Thank you!