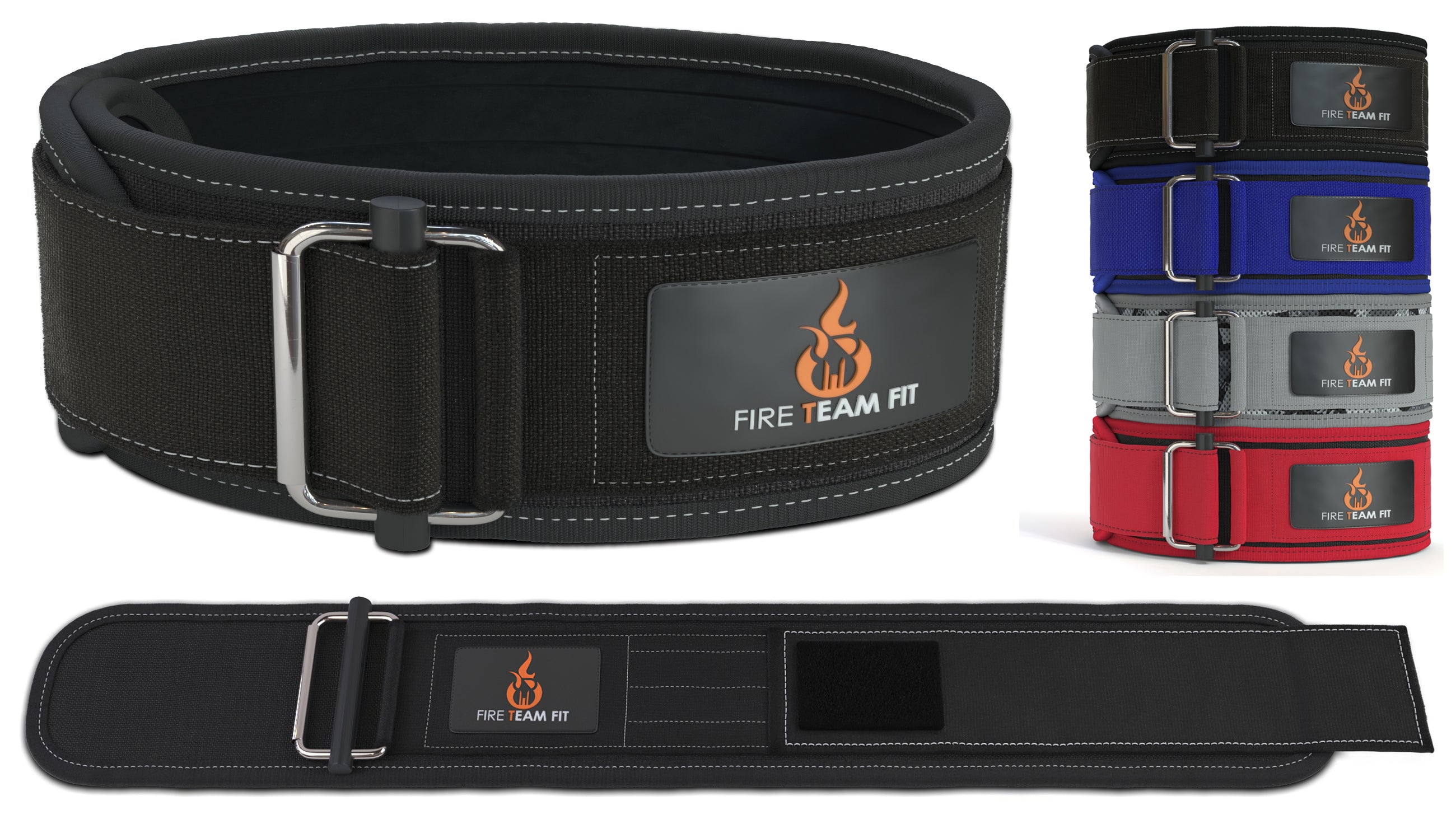 4 in Nylon Weight Belt
COMPETITION READY: This 4" weight belt is ideal for use in competition and meets which require a 4-inch weight belt. The low profile lifting belt won't dig into your hips or ribs.

AUTO-LOCKING ANTI-SLIP BUCKLE: Your belt will stay secure and locked in when using the auto-locking buckle. This is ideal for heavy lifts when you absolutely want your weight belt secure. When transitioning to different movements through your WOD, the 3" wide hook and loop strap will provide excellent security while allowing you to quickly release the strap.

ACCURATE SIZING: The difficult part about purchasing a weight belt online is ordering the right size. These weightlifting belts are specifically designed to overlap in size. If your weight belt doesn't fit, we will send you another size at no cost to you.

WE'VE GOT YOUR BACK: All of Fire Team Fit's weightlifting belts come with a no question asked lifetime warranty. We use the highest quality of materials, and continually upgrade our designs to last a lifetime.
4-inch Nylon Weight Belt
I am very pleased with Fire Team Fit's 4-inch Nylon Weight Belt. Being narrower than their 6-inch belt, it does not dig into my ribs when properly fitted on center of the belly button. The Velcro strap is substantially course enough to stick firmly without slippage. The heavy duty Velcro put along with their new sinching buckle provides a tightened adjustment that will not break lose under stress of lifting. It is an outstanding belt. Thank you Fire Team Fit.