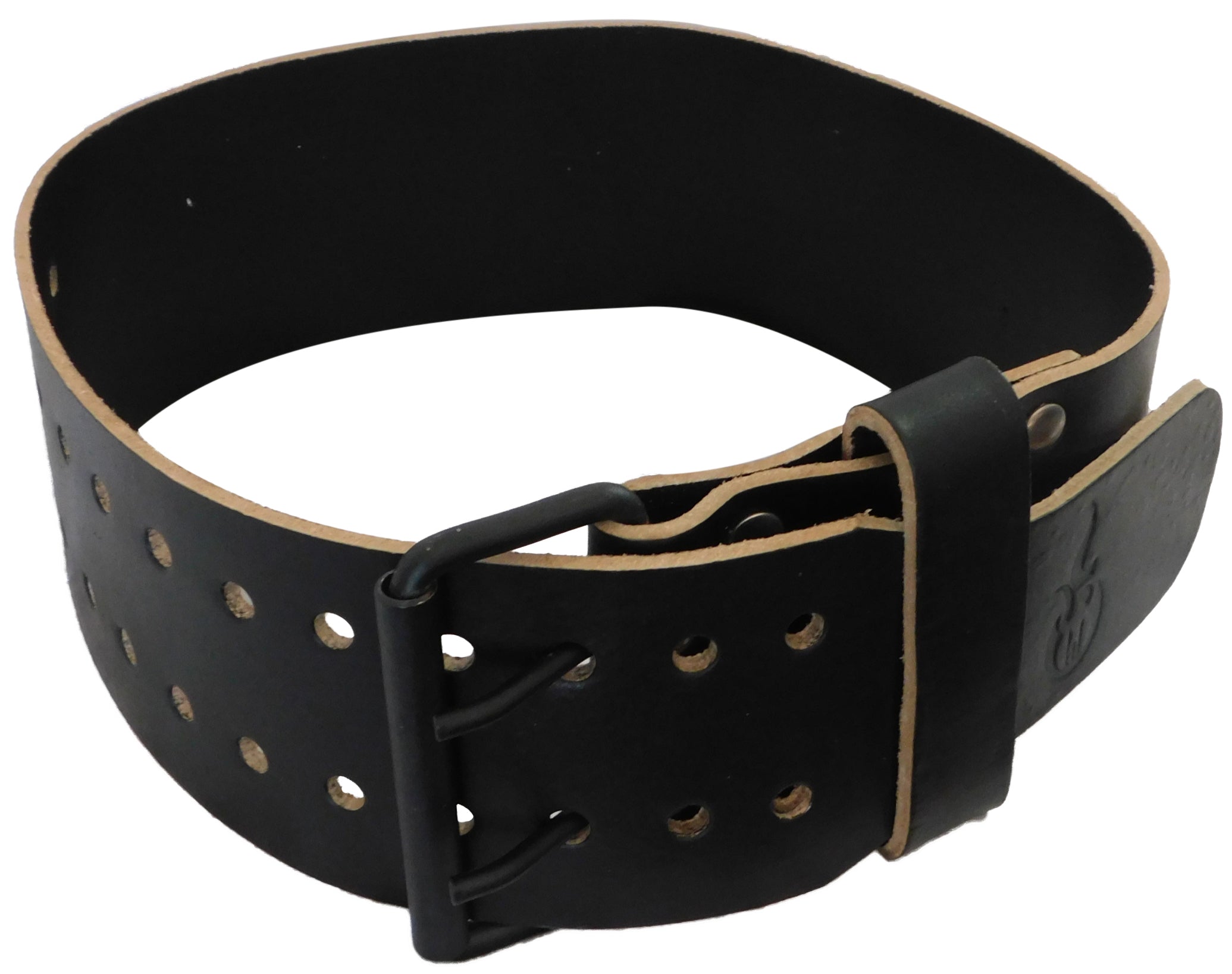 Leather Weightlifting Belts
Set new Personal Records - You can push harder with deadlifts and squats, and set new PRs when you lift heavier by having the support you need with a weightlifting belt.
Prevent Stress to Your Lower Back - Have ever hurt or injured you back? Reduce the risk of doing it again by using a comfortable, lightweight weight belt.
Provide Lumbar Support - Maintain your good posture while working out in the gym or picking up heavy objects around the house or at work.
Strong Legs and a Happy Back - Keep your legs strong, engage your core muscles and maintain your form while reducing stress and injury to your lower back.
We've got your back - We're happy because you're happy. You will love this weightlifting belt. If we are wrong or you get the incorrect size, let us know and we will make you happy.
Determining Size: 
Pant size is not always an indication of belt size. Use a flexible tape measure or a string and measure from your belly button the distance around your lower back in inches. 

Designed to Last: 
Quality manufacturing, a heavy-duty strap, and a sturdy buckle all lead to a superior design, which will be there to support you whenever you need it.
Great belt and great service!
Great belt and great service!