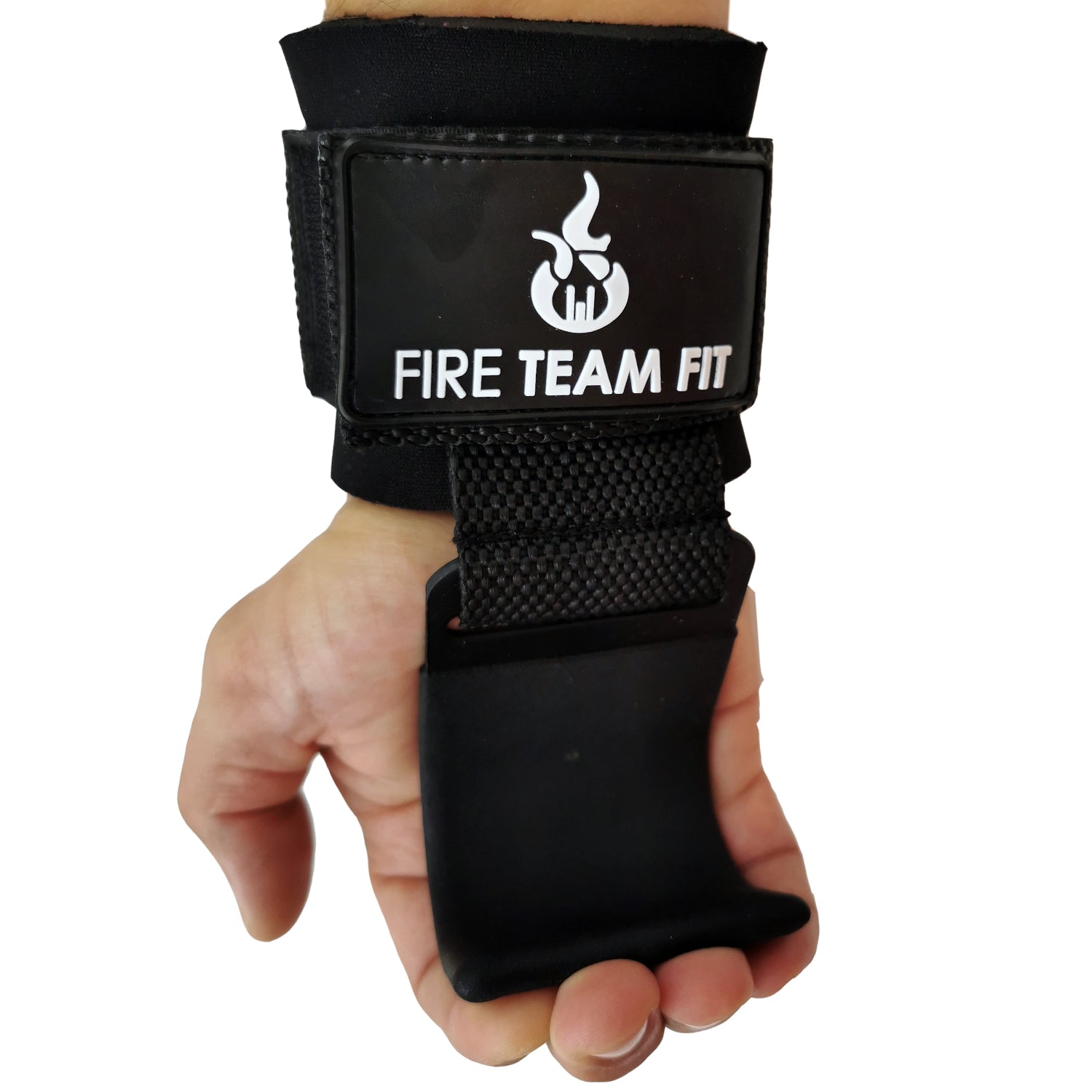 Fire Team Fit Lifting Hook
INCREASE LAT PULLDOWNS: Increase your ability to pull more weight by securely holding on to the bar during lat pulldowns, rows, deadlift, and other pull exercises. 
PR YOUR DEADLIFTS: Don't allow grip to be the limiting factor when going for a PR or heavy set on deadlifts. The lifting hooks can help keep you on the bar instead of fatiguing your grip strength. 
LIFT MORE WEIGHT: Lifting hooks are another tool for lifting weights in the gym. When grip strength is gone, you can still continue your workout with the aid of lifting grips. 
MAXIMIZE YOUR LIFTS: Whether you are doing static isometric training or working towards a new personal best, lifting hooks can allow you to concentrate on muscle groups without ripping up your hands from heavy lifting.  
LIFETIME WARRANTY: We are so confident in our equipment that if it ever breaks or becomes unsafe to use, we will replace it for free. No questions asked.
I have not received them..
My review is that I am not happy.I don't understand why it is so hard to get someone or company to deliver my package..You sent them once and I didn't get them and you said you sent them again and I did not receive them or a refund. So needless to say I am extremely not happy..
Lifting Hook
I tried it twice so far. I am already thinking of how to modify it and closing up the radius of the metal hooks to get a tighter frip on the bar.
Great hooks
I was skeptical of using hooks to begin with, but I must say after using these Fire Team Fit lifting hooks I was very impressed.
I used them for my pull ups and they work great, it helps take out the grip and you engage more lats.
I use them for pull downs too, works well.
As for how they are made; the material is strong hooks are very durable and the stitching is very good. Choice of colors as well. I am a fan of these lifting hooks and it didn't take long.
They are worth the price and actually the price is very affordable.